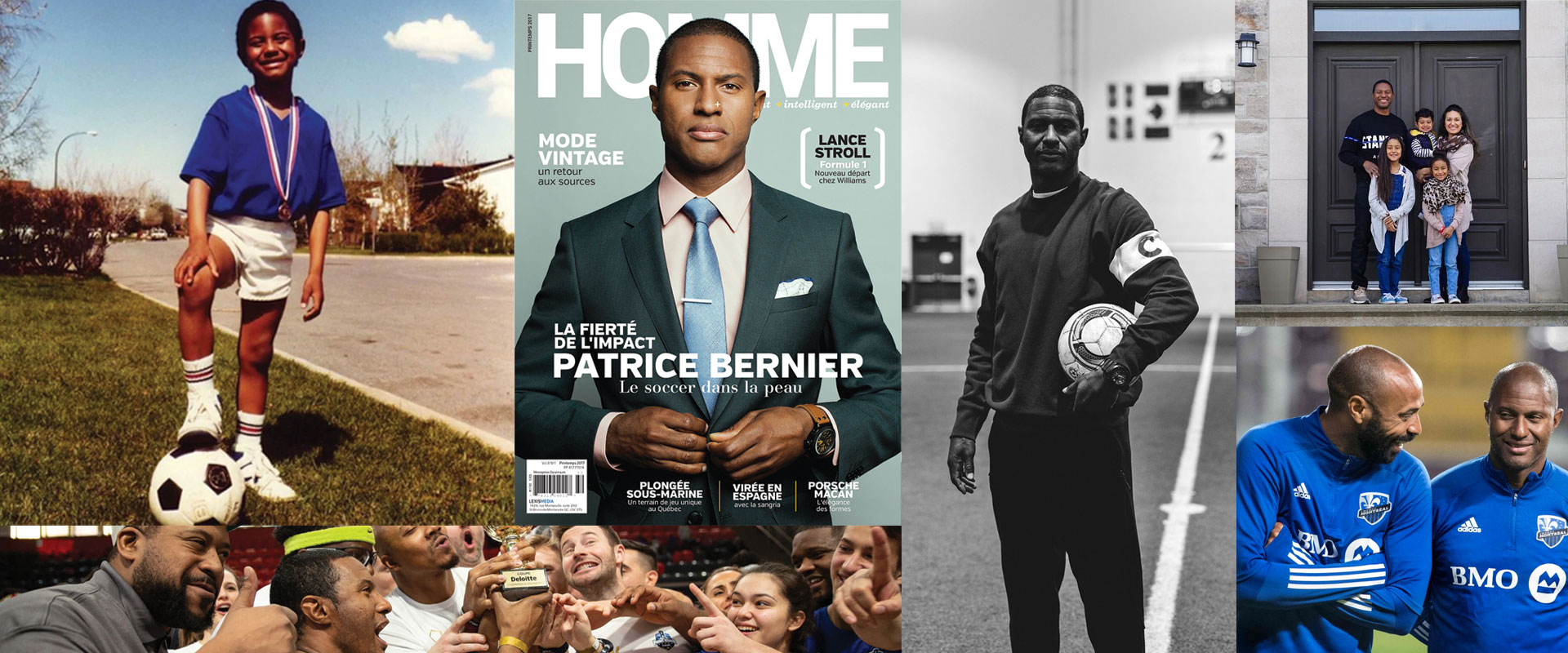 a role model human being
One of the greatest Canadian soccer players in history.
Patrice Bernier is without a doubt one of the greatest soccer player in Canadian history with 18 seasons as a professional player, 9 of them in Montreal.
Following his debut as part of the Montreal Impact's A-League, Bernier pursued his career in Europe where he played in Norwegian (Moss FK,Tromsø), German (Fc Kaiserslautern) and Danish (Fc Nordsjaelland & Lyngby BK) championships.
In 2012, Bernier joined bleu-blanc-noir at the same time as his entry in the MLS. He was named captain during the early 2014 season. He is fourth all time for matches played in Montreal Impact history with 221 games and second best in assist with 43 decisive passes.
It's during his captaincy that he led the Impact to the Champions league final in 2015 (CONCACAF) and in the Eastern conférence final against Toronto FC  2016.
Patrice Bernier has been Montreal Impact's front figure for the media during his 6 seasons with the Club. In good and bad times he always found sincere heartfelt comforting words.
Patrice Bernier finally hangs his cleats October 22nd 2017 at the age of 38 years old. He wore his armband for the last time against the New England Revolution.
Married and father of 3 kids, he has since undertaken a career of public speaking. He develops various commercial partnerships and is since involved in many social causes mainly through his own foundation.
Today as a coach of his favourite club, he spends most his time coaching and speaking at conferences.