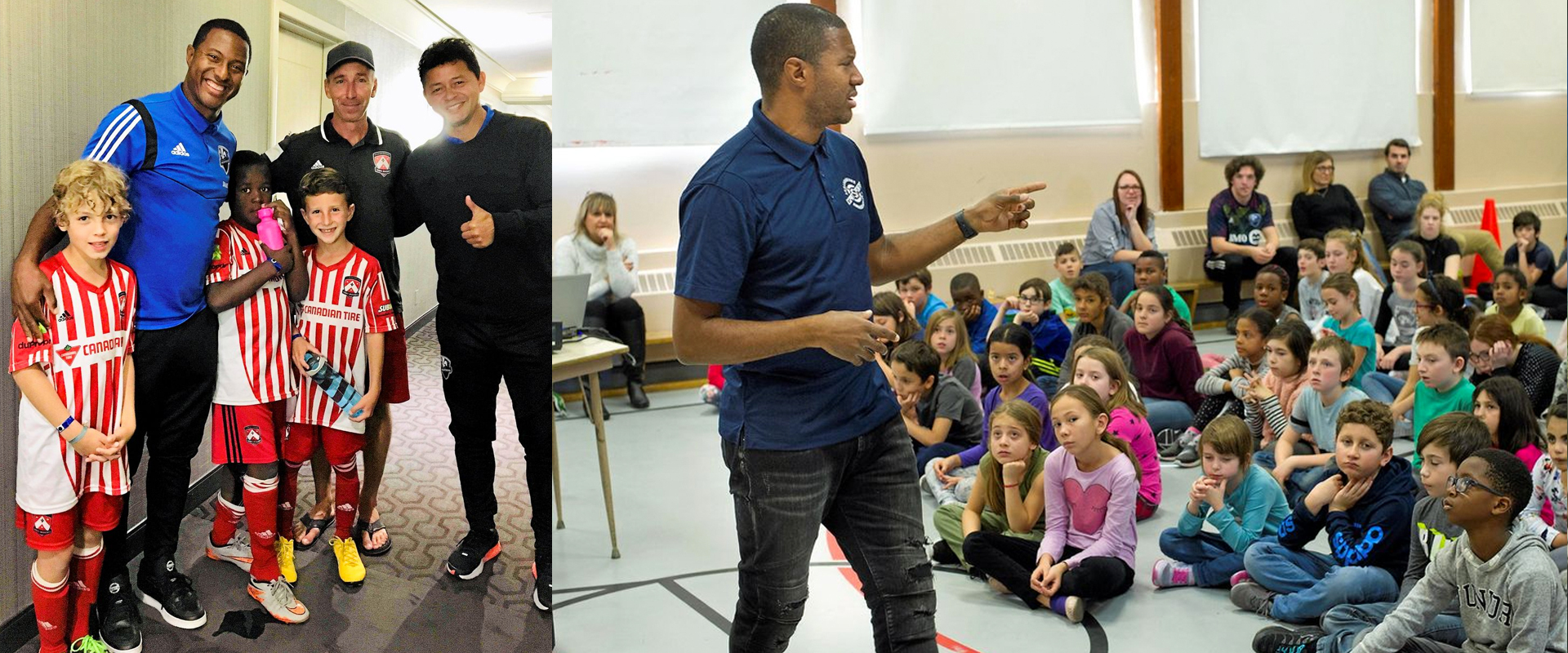 Largely involved in his community, Patrice Bernier has co founded a yearly event called «Patrice Bernier et ses amis». This futsal event raises funds for many organizations in order to give back to others! La Maison Haïti and the Fondation Bon Départ (Canadian Tire) are amongst the organizations that received a financial contribution from this yearly fundraiser since its beginning.
Patrice is determined to make the youth and cultural communities shine. Over the years, he has acted as an ambassador for good sportsmanship for the Quebec government. His mission as part of a team of ambassadors appointed by the government has consisted in encouraging the safe and enjoyable practice of sports and recreational activities by young people and their parents, and to promote both the positive value of sports and the tools and resources for ensuring a respectful and safe environment in schools across the province. 
For 2020, it is with excitement that the generous athlete is launching, le Fonds Patrice Bernier. Thanks to the Foundation of Greater Montréal, Patrice plans on becoming an accomplished philanthropist through this new fund and therefore creating a long-lasting social impact in his dear community.